Albert Ball
First World War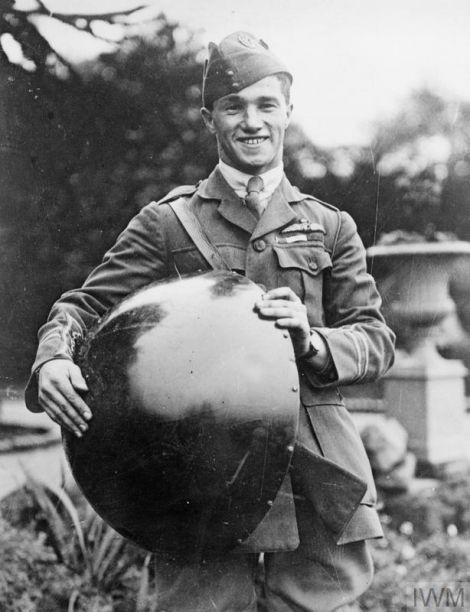 Albert Ball © IWM (Q 107324)
Captain Albert Ball, born 14 August 1896 in Lenton, Nottingham, became Britain's first 'celebrity pilot'. With 44 confirmed victories in air combat, Ball was also one of Britain's most successful aces. His insistence on solo fighting, along with his youth and bravery, made him particularly popular with the public, who grew to idolise him.
At the outbreak of the First World War, Ball enlisted with the Sherwood Foresters Regiment of the British Army. A year later, in 1915, he transferred to the RFC. After self-funded flight lessons, Ball obtained his Royal Aero Club Certificate in October 1915.
The following February, Ball was sent to France. Here, he served with No. 11 Fighter Squadron, flying Nieuport Scout aeroplanes, and then No. 60 and No. 56 Squadrons, flying S.E.5s.
On 7 May 1917, at the age of 20, he was killed in combat over Annœullin, France. Ball was awarded a series of honours for his service, including the MC in 1916 and the VC, awarded posthumously in 1917.
He was buried at Annœullin Communal Cemetery.