David Henderson
First World War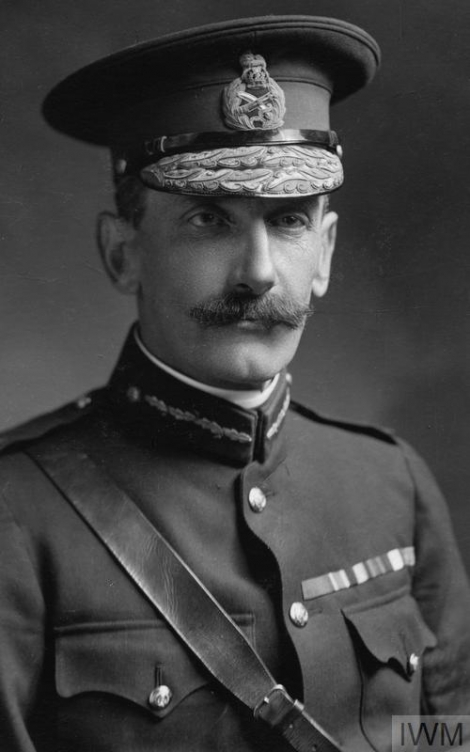 David Henderson ©IWM(Q 69460)
David Henderson was the first Commander of the RFC. His actions were instrumental in the establishment of an independent air force, and he has often been credited as the Father of the RAF. Born on 11 August 1862 in Glasgow, Henderson came from a relatively affluent family. Aged 15, in 1877, he started his studies in engineering at the University of Glasgow. In 1881, he left without graduating and went on to enter the Royal Military College, Sandhurst, where he was commissioned into the British Army in August 1882.
Early in the twentieth century, he was appointed Director of Military Intelligence and became known as a leading authority on tactical intelligence. In 1911, Henderson became the world's oldest pilot of the time, learning to fly at the age of 49. At the outbreak of the First World War, Henderson took command of the RFC in the field. He remained in this post until 1915, when he returned to London and became Director-General of Military Aeronautics.
When, in 1917, General Jan Christian Smuts was appointed to investigate Britain's air defences, Henderson became heavily involved in assisting the review and publishing the findings. The Smuts Report, as it became known, pressed for the formation of an independent air force and, on the basis of its findings, the RFC and the RNAS joined together to create the RAF in April 1918. Given the prominent role that Henderson played in the lead up to its formation, he is widely considered the Father of the RAF.
In June 1918, Henderson suffered a personal tragedy when his only son, Captain Ian Henderson, was killed in a flying accident. Henderson remained active in public affairs after the war, working as a military counsellor in Paris during the peace negotiations and organising the League of Red Cross Societies in Geneva.
In August 1921, a week short of his 59th birthday and ten years to the day since he qualified as a pilot, Henderson died. His passing was commemorated by his contemporaries, with The Times remembering him as the 'Maker of the RAF'. Henderson's ashes were scattered at Doune Cemetery in Ayrshire, where his son was buried just a few years before.
He was given a Commonwealth War Graves headstone, with his death attributed to the effects of the war. In his lifetime, Henderson received numerous honours for his service, including a DSO in 1902 and being made Knight Commander of the Royal Victorian Order (KCVO) in 1919.