William Leefe Robinson
First World War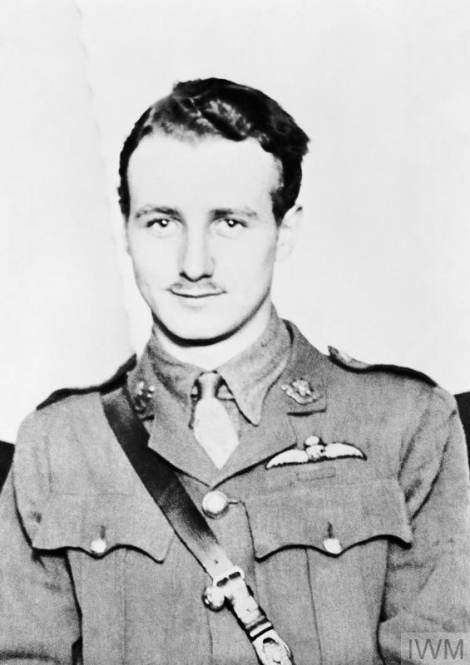 William Leefe Robinson ©IWM(Q 66470)
Lieutenant William Leefe Robinson was the first airman to shoot down a German airship over Britain. The very public destruction of the airship made Robinson a national hero and he was awarded the VC for his actions. Born on 14 July 1895 in India, Robinson was educated at St Bee's College, Cumberland. He entered the Royal Military College at Sandhurst on 10 August 1914, just after the First World War had started, and was commissioned into the Worcestershire Regiment in December that year.
Posted to Fort Tregantle, near Plymouth, Robinson quickly grew restless and sought a more exciting posting. In March 1915, after failing to secure a transfer to West Africa, he was accepted into the RFC. By early 1916, he had qualified as a pilot and was posted to Hornchurch as part of the London Defences, specialising in night flying against German airships.
On 2 September 1916, the Germans launched their heaviest air raid of the war, sending 16 airships into British skies. In the early hours of 3 September, Robinson spotted an airship and chased it through anti-aircraft fire. When the flammable bullets from his machine gun had no effect, Robinson concentrated his bullets in one place and managed to start a fire that eventually destroyed the airship. Robinson's pursuit of the airship was watched by thousands of Londoners and, the following day, hundreds travelled to view the wreckage at Cuffley in Hertfordshire. The successful take-down of the German airship provided a much needed morale boost at a time when German bombardment had been relentless. His actions made him a national hero and he was awarded the VC within 48 hours (the fastest ever time in which a VC had been awarded).
Robinson quickly became a celebrity; however, he was uneasy with his sudden fame and requested active service in France. His first patrol, on 5 April 1917, saw him and his men shot down by German aircraft that had been led by Manfred von Richthofen, 'the Red Baron'. Robinson was taken prisoner for the duration of the war. Famous as the 'Zeppelin destroyer', he was treated badly in the prisons and often endured long spells in solitary confinement. Robinson made several unsuccessful attempts to escape, and his health suffered considerably during his imprisonment.
Returning to Britain after the war, Robinson's health was very poor and he contracted influenza. He died on 31 December 1918 at the age of 23. Hundreds attended his funeral and he was buried at All Saints church cemetery in Harrow Weald.