William Avery Bishop
First World War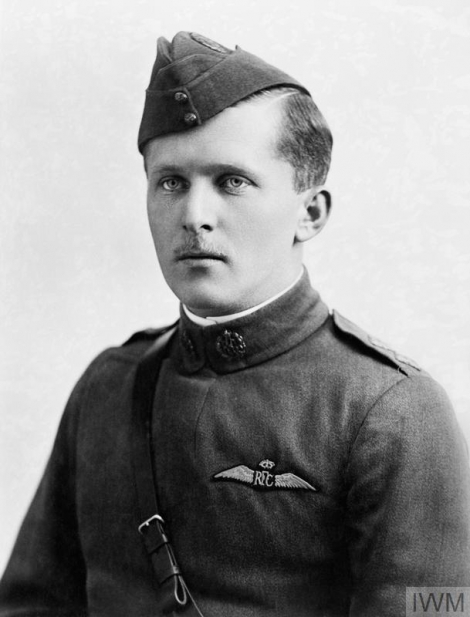 William Avery Bishop ©IWM(Q 68089)
William Avery Bishop, known as Billy Bishop, was Canada's highest scoring fighter pilot of the First World War, with 72 confirmed victories. Born in Owen Sound, Ontario on 8 February 1894, Bishop attended the Royal Military College.
He joined the 8th Canadian Mounted Rifles on the outbreak of war in 1914 and, after briefly serving with the Canadian Expeditionary Force, transferred to the RFC in 1915. Bishop spent two years posted to No. 21 Squadron, where he served as an observer. In 1917, he received his pilot's licence. His preference for solo missions quickly earned him the nickname 'the Lone Hawk'.
Bishop's shooting ability was greater than his flying ability, and he had been regarded as a weak pilot with a tendency to crash land. At the time of his first successful shoot-down of an enemy aircraft, Bishop had been due to attend 'remedial' training in England. Following this first shoot-down, he quickly ascended to celebrity status and became renowned for his shooting ability.
Bishop received a series of medals in recognition of his service, including a DFC in 1918 and a VC in 1917. Bishop's most noted accomplishment came in June 1917, when he achieved a single-hand offensive against a German aerodrome. In March 1918, Bishop was made a Major and assumed command of No. 85 Squadron. Just months later, in August 1918, he was promoted to Lieutenant Colonel. Appointed to the staff of the British Air Ministry, Bishop helped to form the Royal Canadian Air Force (RCAF) as a separate service.
After the war, he worked in commercial aviation and eventually became a businessman. In 1936, he was appointed honorary Air Vice-Marshal of the RCAF and, during the Second World War, became Air-Marshal.
Bishop wrote two books, Winged Warfare (1917) and Flying Squad (1926), which detailed his aviation experiences. He died on 11 September 1956 in Palm Springs, Florida, aged 62.