Reginald Warneford
First World War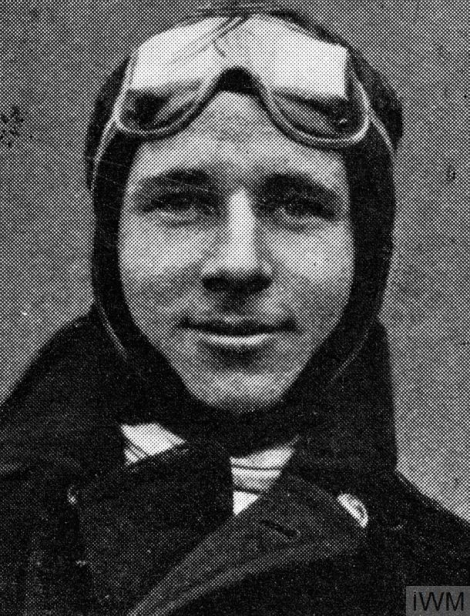 Reginald Warneford ©IWM(HU 127072)
Reginald 'Rex' Warneford was the first naval aviator awarded a VC after becoming the first airman to take down a German airship in mid-air. Born in Darjeeling, India on 15 October 1891, Warneford moved to England as a child, where he lived with his grandfather following the separation of his parents. In 1905, he entered service with the British India Steam Navigation Company and started an apprenticeship. In December 1914, Warneford returned to England determined to serve his country in the war.
With nearly eight years' service as a navy merchant, the navy seemed to be the natural choice. After failing to join the submarine service via the Royal Naval College at Dartmouth, however, he volunteered for the army. Unhappy with this posting, he applied for a transfer to the RNAS in early 1915 and, in February that year, became a probationary pilot in the navy. With no flying experience, he was sent to Hendon for training, where he achieved his Royal Aero Club Certificate just 15 days later. Posted first to Upavon and then to No. 2 Squadron RNAS at Eastchurch, Warneford did not mix well with others.
In early May 1915, he was posted to No. 1 Squadron RNAS at Dunkirk. It was here that he performed the act that shaped his career – successfully downing the German airship. After shooting down the airship, he crashed behind enemy lines and had to perform hasty repairs on his aircraft before attempting a quick retreat. Warneford, who was soon dubbed 'Reckless Rex' following his actions, became a national hero, and he was awarded the VC almost immediately.
On 17 June 1915, following a celebratory lunch after being awarded the Legion of Honour in Paris, Warneford crashed during a test flight. Although taken to the British Military Hospital in Versailles, his injuries were too grave and he died.
He was buried with full military honours at Brompton Cemetery in London.