Pauline Gower
Second World War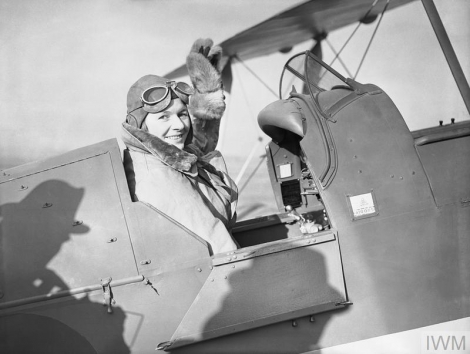 Pauline Gower ©IWM(C 380)
Pauline Gower was a keen pilot, who developed a passion for aviation as a teenager after taking her first flight with Sir Alan Cobham. She established the women's branch of the Air Transport Auxiliary [ATA], becoming its first Commander in December 1939. Born on 22 July 1910 in Tunbridge Wells, Gower was the daughter of MP Sir Robert Gower and was well-connected socially and politically.
During the interwar years, Gower was an air circus pilot and also established an air taxi service and joy-riding company. In 1935, the Women's Engineering Society made her a council member, and in 1936 she became the first woman to be awarded a Second Class Navigator's Licence by the Air Ministry. In 1938, she was appointed a Civil Defence Commissioner in London with the Civil Air Guard, and in the same year published Women With Wings – her work on women in aviation. Alongside her work in aviation, Gower was a published author and wrote for Girls' Own Paper and Chatterbox, as well as publishing a collection of poetry entitled Piffling Poems for Pilots. At the outbreak of the Second World War, Gower was the District Commissioner for the London area of the Civil Air Guard. Despite being met with considerable resistance against women pilots, Gower successfully argued for the need for a women's branch of the ATA.
In December 1939, she was appointed leader of this new women's sector and, in early 1940, revealed the eight female pilots she had chosen. In 1943, Gower was appointed to the British Overseas Airways Corporation. This marked the first time a woman had served on the board of a state airline in the UK and, possibly, in the wider world. Here, in addition to her war work, she acted as an advisor to the Air Ministry on the comfort and psychology of women air travellers.
After the war, in the summer of 1945, she married Wing Commander Bill Fahie. Two years later she died, aged 37, after giving birth to twin sons in March 1947. Gower was awarded an MBE for her services in 1942 and received a Harmon Trophy award posthumously in 1950. W.E. Johns, a former pilot and author, based his character 'Worrals' on Gower. She is remembered as a pioneering aviator.